The future of the web with Cowboy and Ranch
And other projects
Loïc Hoguin - ホーガン・ロイック - @lhoguin
Erlang Cowboy and Nine Nines Founder
Cowboy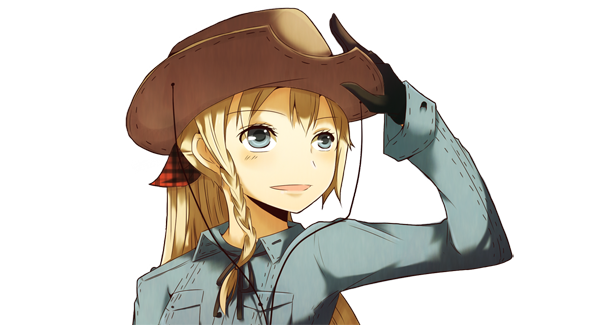 Cowboy 0.8
Use Ranch for connections handling
cowboy_req API cleanup (opaque Req)
REST API improvements (better POST, PATCH support)
Websocket sub-protocol support
User guide started
Cowboy 0.10
SPDY support
Dispatcher API
Compression support (HTTP + Websocket)
User guide improved
Cowboy 0.12+
Small improvements
Small additions
Automated testing of release upgrades
Stabilization
Final touches to user guide
Cowboy 1.0
Stable
Packaging? Cowboy for FCGI, Cowboy for WSGI...
Cowboy book?
Ranch 0.6
Allow starting a listener for an already open socket
Small changes
Ranch 1.0
Stable
Cowboy + Ranch book?
Bullet
Bullet 0.4
Better transport for IE browsers
Bullet 0.6
Automated testing of all supported browsers
Bullet 1.0
Stable
Cowboy + Ranch + Bullet book?
Farwest
Kinda hard to decide on a logo for that one
Ultimate goal
Farwest 0.2
Distributed presence server
Sessions
Authentication
Farwest 0.x
User-interface to build apps without Erlang knowledge
Specialized distributed database for the temporary storage of sessions
Library for all the common operations in web development
Other related projects
Upcoming trainings
Erlang/OTP introduction (3 days of Erlang/OTP, distribution and releases)
Erlang/OTP advanced (3 days walkthrough to build a medium sized system)
Cowboy 101 (2 days of HTTP and Websocket, 1 day of web architecture)
French/English, on-site or through pre-recorded online lessons
Upcoming books?
The definitive Cowboy reference
Building Erlang/OTP systems:

Building an FTP server from scratch
Building a worker pool from scratch
Building a distributed database from scratch
... Ideas welcome!
Questions?
Examples:

Is the sky blue?
Where do you find girls in Tokyo?
Etc.